Rail News Home
Norfolk Southern Railway
11/11/2021
Rail News: Norfolk Southern Railway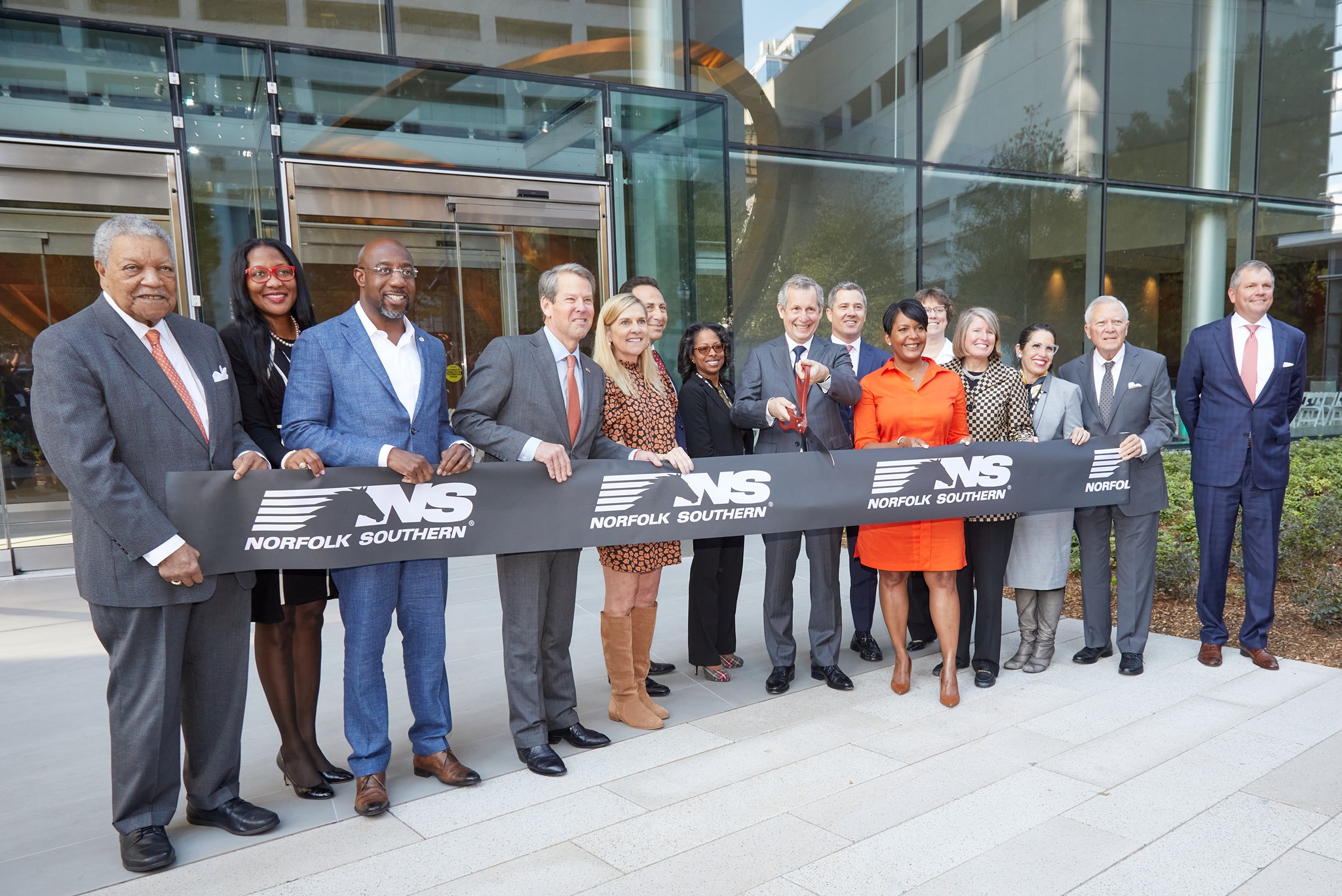 Guests attending a ribbon-cutting ceremony included Georgia Gov. Brian Kemp, U.S. Sen. Raphael Warnock (D-Ga.), Atlanta Mayor Keisha Lance Bottoms, NS CEO James Squires (shown holding scissors) and Atlanta civic and business leaders. Photo – Norfolk Southern's Facebook page
Norfolk Southern Corp. yesterday formally opened its new headquarters in Midtown Atlanta.
Guests who attended a ribbon-cutting ceremony included Georgia Gov. Brian Kemp, U.S. Sen. Raphael Warnock (D-Ga.), Atlanta Mayor Keisha Lance Bottoms and civic and business leaders from across the city, NS officials said in a press release.
...
Copyright
© © Trade Press Media Group, Inc.