Rail News Home
Union Pacific Railroad
11/24/2021
Rail News: Union Pacific Railroad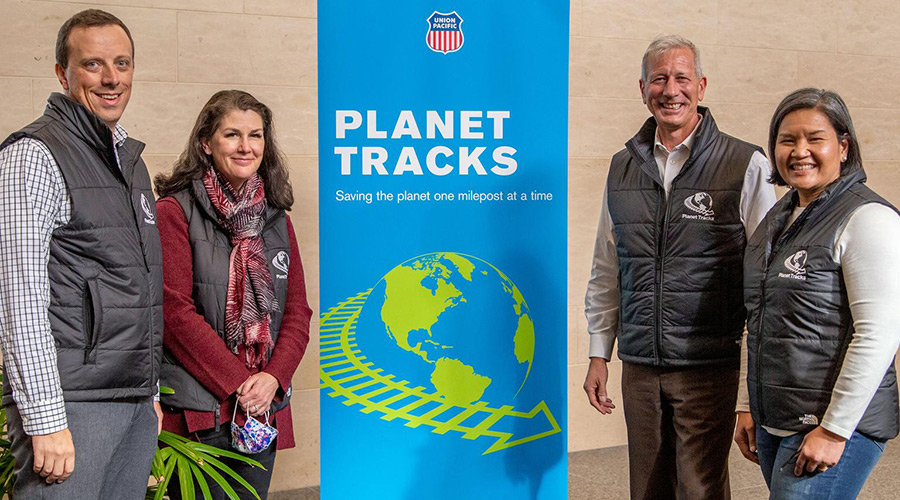 Planet Tracks is the first business resource group dedicated to sustainability at a Class I, according to UP Chairman, President and CEO Lance Fritz, shown third from left. Photo – up.com
Union Pacific Railroad has launched a new employee-led business resource group focused on environmental sustainability.
Called "Planet Tracks," the new group is dedicated to "helping employees champion and promote environmental stewardship and sustainability initiatives," UP officials reported in the Class I's Inside Track newsletter.
...
Copyright
© © Trade Press Media Group, Inc.