Rail News Home
BNSF Railway
10/31/2019
Rail News: BNSF Railway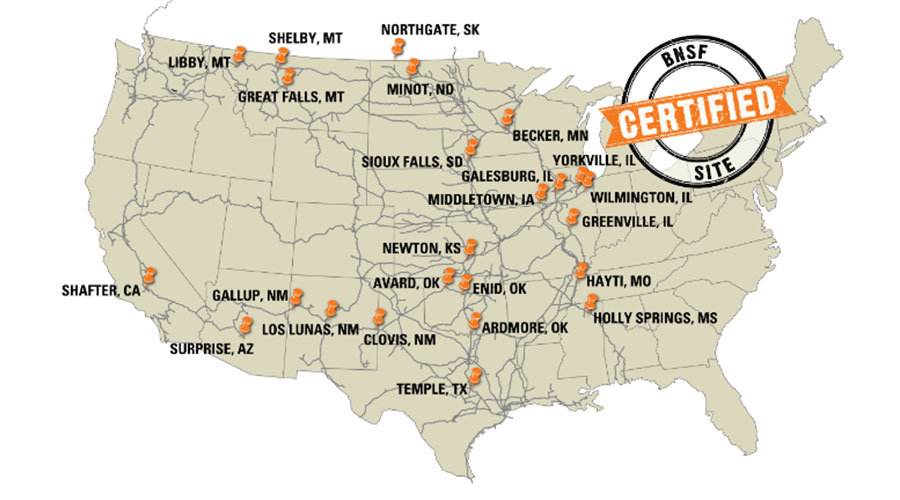 The map shows BNSF's Certified Sites.Photo – BNSF Railway Co.
BNSF Railway Co. yesterday announced six new industrial locations have been awarded the Class I's Certified Sites designation.
Four of the sites are the first for their state in Arizona, Minnesota, Mississippi and Missouri. Two new sites were named in Illinois, bringing that state's count to four, BNSF officials said in a press release.
...
Copyright
© © Trade Press Media Group, Inc.