Rail News Home
Canadian Pacific
8/26/2019
Rail News: Canadian Pacific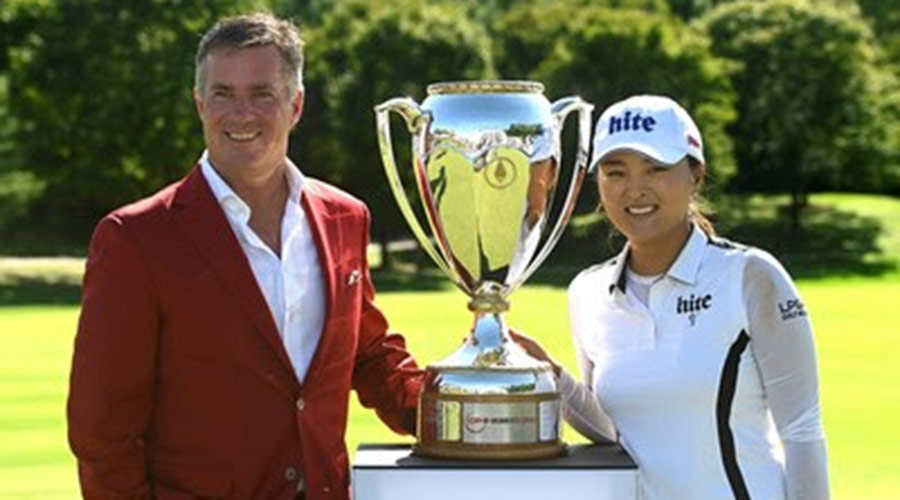 Jin Young Ko (shown with CP CEO Keith Creel) beat 155 other women to become the 2019 CP Women's Open champion.Photo – Canadian Pacific
Canadian Pacific announced yesterday that nearly CA$2.5 million was raised at the CP Women's Open golf championship, a new record.
A CA$2.2 million check was presented to the SickKids Foundation, which will go toward upgrading a cardiac operating suite for pediatrics. SickKids is the result of several fundraising efforts under the "CP Has Heart" program, CP officials said in a press release.
...
Copyright
© © Trade Press Media Group, Inc.