Rail News Home
Canadian Pacific
8/7/2020
Rail News: Canadian Pacific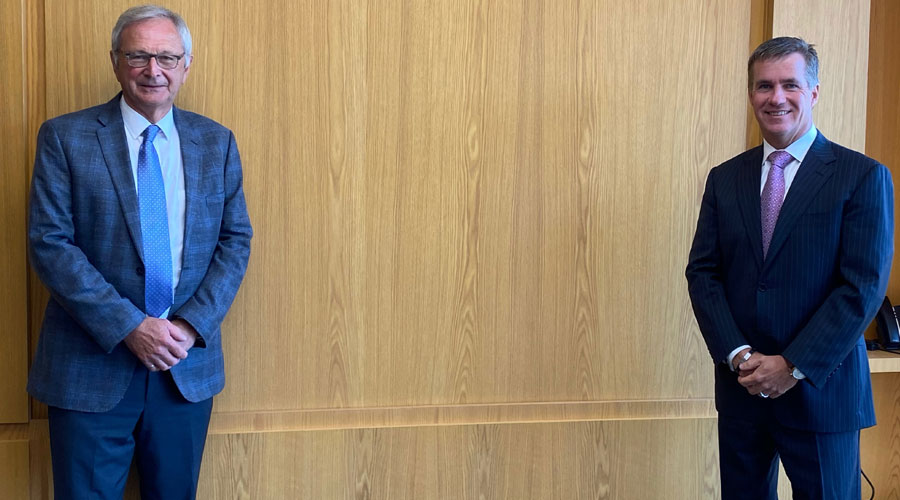 Premier Blaine Higgs (left) and CP President and CEO Keith Creel met in New Brunswick yesterday to discuss growth opportunities and CP's return to Atlantic Canada.Photo – cpr.ca
Canadian Pacific officials reaffirmed the railroad's commitment to grow traffic at the Port of Saint John and stimulate economic growth and investment in New Brunswick at a meeting yesterday with Premier Blaine Higgs.
With its recent purchase of the Central Maine & Quebec Railway (CMQ), CP makes its return to Atlantic Canada. Its rail network now more directly connects Atlantic Canada to Montreal, Toronto and the U.S. Midwest to create a competitive transportation service that will support economic growth in New Brunswick and throughout Atlantic Canada, CP officials said in a press release.
...
Copyright
© © Trade Press Media Group, Inc.