Rail News Home
Union Pacific Railroad
10/19/2021
Rail News: Union Pacific Railroad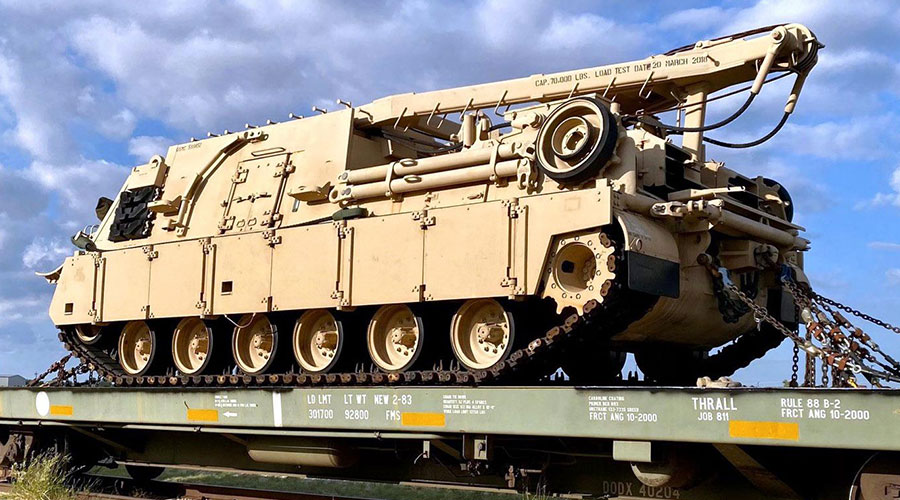 When a tank is disabled in combat, the U.S. military calls on the M88 Recovery Vehicle. Photo – up.com
Union Pacific Railroad recently shipped the military vehicle that pulled down the statue of Saddam Hussein during the 2003 invasion of Iraq, according to an article posted on the Class I's Inside Track website.
UP subsidiary Loup Logistics provided a first and final mile transportation solution for the 140,000-pound M88A2 Hercules.
...
Copyright
© © Trade Press Media Group, Inc.