Rail News Home
Canadian Pacific
11/23/2021
Rail News: Canadian Pacific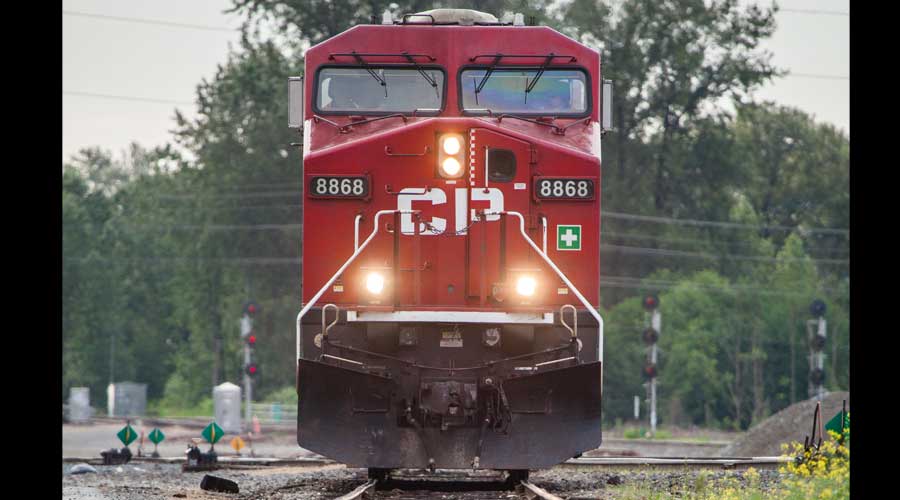 The tracks will open between Kamloops and Vancouver by mid-day Nov. 23. Photo – cpr.ca
Canadian Pacific will reopen a British Columbia rail corridor today following severe weather conditions that have knocked out service since Nov. 14.
The tracks will open between Kamloops and Vancouver by mid-day, CP officials said in a press release.
Rain falling over the course of two days dealt serious damage to 30 locations across the Thompson and Cascade subdivisions. Two-thirds of the damaged locations lost significant infrastructure.
CP will work with customers and terminals to clear backlogs as quickly as possible, as they move from restoration to recovery, company officials said. CP crews have moved 150,000 cubic yards of material to rebuild damaged areas, utilizing more than 80 pieces of heavy equipment and hundreds of CP employees and contractors.
The Class I will also be working with British Columbia authorities and Indigenous communities to coordinate delivery of essential materials, equipment, food and fuel as the affected communities continue to assess the situation. Mudslides and flooding have also cut off communities from roads connecting them to the rest of Canada and the United States, making deliveries of food and other essentials extremely important.
"I am extremely proud of the CP team. Their extraordinary dedication, grit and perseverance in the face of extremely challenging conditions are the reasons we are able to restore our vital rail network in only eight days," said CP President and CEO Keith Creel.
CP also announced a $100,000 donation to the Canadian Red Cross today to support the 2021 British Columbia Floods and Extreme Weather appeal. The railroad will match all employee donations.