1/24/2017    
Rail News: MOW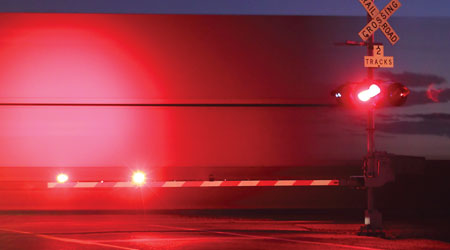 The Public Utilities Commission of Ohio (PUCO) earlier this month approved construction authorization directing the Wheeling & Lake Erie Railway and R. J. Corman Railroad Group to improve rail crossings in Crawford, Summit and Tuscarawas counties.
Wheeling & Lake Erie will install lights and gates at the Summit Street, Akron, Summit County and Scott Road/County Road 50, Crawford County crossings. R. J. Corman will install lights and gates in Strasburg, Tuscarawas County at the rail crossings of Zeltman Avenue NE and 12th Street NE, according to a PUCO press release.
The grade crossing improvement projects are to be completed by Oct. 18. Federal funding for the projects has been provided through the Ohio Rail Development Commission.
Meanwhile, the Washington Utilities and Transportation Commission recently approved a Grade Crossing Protective Fund at the request of Newport, Wash.
The city requested $39,720 to contribute to a larger project to upgrade Union Avenue and Highway 2 in Newport funded by the Washington State Transportation Improvement Board.
That project includes installation of a crosswalk adjacent to the railroad tracks, according to a commission press release.
The city plans to align the gates to be parallel to the tracks, replace aging asphalt over the crossing and rebuild the pedestrian walkway to be compliant with the Americans with Disabilities Act.
The upgrades must be completed by June 15, according to the commission.
Keywords
Browse articles on