Rail News Home
Shippers
6/20/2018
Rail News: Shippers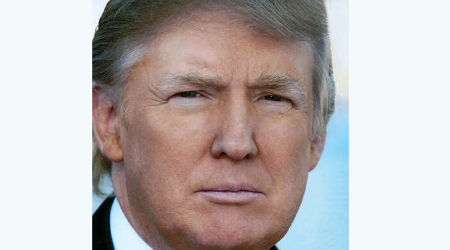 President Trump said his administration is prepared to impose tariffs on another $200 billion worth of Chinese goods.Photo – President Trump's Twitter
The National Retail Federation (NRF) earlier this week expressed concern about the impact of tariffs on an additional $200 billion in Chinese goods if China does not yield to U.S. trade demands.
The NRF's comments followed remarks by President Trump on Monday, who said his administration was prepared to impose tariffs on another $200 billion worth of Chinese goods if China doesn't change its practices. His comments followed his announcement earlier this month that the U.S. would impose tariffs on $50 billion worth of Chinese imports.
"This is just what we predicted — a tit-for-tat trade war has erupted and American families are caught in the middle," said NRF President and Chief Executive Officer Matthew Shay. "Higher prices for everyday essentials and lost jobs threaten to sap the energy out of the strong U.S. economy just as most Americans are starting to enjoy the benefits of historic tax reform."
Shay called on Congress to "step in and exert its authority on trade policy."
A study commissioned by the NRF and the Consumer Technology Association found that tariffs on $50 billion of Chinese imports, coupled with the impact of retaliation, would lead to four job losses for every job gained and reduce U.S. gross domestic product by nearly $3 billion.
Contact Progressive Railroading editorial staff.
More News from 6/20/2018