1/11/2017    
Rail News: People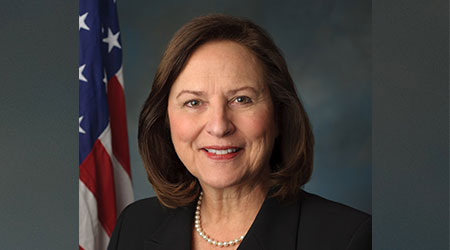 U.S. Sen. Deb FischerPhoto – simple.wikipedia.org
U.S. Sen. Deb Fischer (R-Neb.) has been appointed chairwoman of the Senate's Subcommittee on Surface Transportation and Merchant Marine Infrastructure, Safety and Security in the 115th Congress, U.S. Sen. John Thune (R-S.D.) announced yesterday.
The subcommittee falls under the Senate Commerce, Science and Transportation Committee, which Thune chairs.
Fischer has been a leader on transportation and infrastructure issues, dating to her time in the Nebraska Legislature. She also chaired the subcommittee in the 114th Congress.
"Last Congress, the Surface Transportation Subcommittee advanced the first long-term highway bill in a decade, enacted bipartisan pipeline safety legislation, and passed two maritime transportation bills. We also pushed polices to keep goods moving safely and efficiently. I'm looking forward to building on these accomplishments over the next two years," said Fisher in a press release.
The subcommittee's jurisdiction includes the reliability and efficiency of the U.S. freight and passenger transportation network, as well as oversight of federal agencies involving transportation research, rail, pipelines, maritime shipping and ports, and commercial trucks and buses.
Keywords
Browse articles on