1/19/2017    
Rail News: Union Pacific Railroad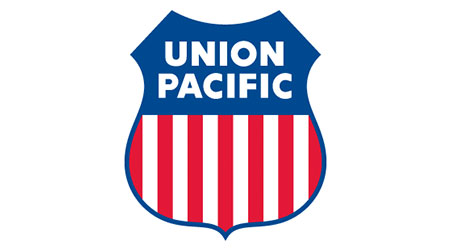 Union Pacific Railroad today reported fourth-quarter 2016 net income rose 2 percent to $1.1 billion, or $1.39 per diluted share, compared with net income in fourth-quarter 2015.
Operating revenue in Q4 2016 slipped 1 percent to $5.2 billion compared with the same period a year ago, according to a UP press release.
The Class I beat analysts' expectations for Q4 earnings.
"While full-year volumes were down substantially year over year, we did see declines moderate in the fourth quarter," said Lance Fritz, Union Pacific chairman, president and chief executive officer. "As we worked through the challenges of the year, we remained focused on the strategy we live each day through our six value tracks. Executing on these value tracks enables us to run a safe, efficient and productive railroad while providing our customers an excellent value proposition."
Fourth-quarter business volumes, as measured by total revenue carloads, declined 3 percent in the quarter compared with 2015. Although agricultural product shipments rose 8 percent, volumes fell in UP's five remaining business groups.
UP's 62 percent operating ratio improved 1.2 points compared with the operating ratio in Q4 2015.
By business group, Q4 freight revenue rose 7 percent in agricultural products; remained flat in chemicals and intermodal; fell 2 percent in industrial products; and declined 6 percent in both automotive and coal.
For full-year 2016, UP reported net income of $4.2 billion, or $5.07 per diluted share, compared with $4.8 billion, or $5.49 per diluted share in 2015, representing 11 and 8 percent decreases, respectively. Operating revenue totaled $19.9 billion as compared to $21.8 billion in 2015. Operating income totaled $7.3 billion, down 10 percent compared to 2015.
Also last year, freight revenue fell 9 percent to $18.6 billion compared with 2015. Carloadings last year slipped 7 percent compared with the previous year, with declines in UP's chemicals, coal, industrial products and intermodal business groups.
UP's operating ratio for full-year 2016 rose to 63.5 percent, which was 0.4 points higher than the full-year record set in 2015.
Looking ahead to this year, UP is "fairly optimistic about some of the macro-economic indicators that drive our core business," said Fritz.
"Higher energy prices, favorable agricultural markets and improving business and consumer confidence all support a return to positive volume growth this year," Fritz said. "We continue to have confidence in the strength and diversity of the Union Pacific franchise, which will position us well to safely and efficiently leverage stronger volumes as our markets begin to rebound."
Keywords
Browse articles on